Chrome Ball Centre Door Knob 3in
Polished chrome ball centre door knob. Knob measures 75mm diameter, rose measures 86mm diameter and the projection is 100mm. Supplied complete with fixing bolt.
This centre door knob is fitted to the external face of the door. As well as being aesthetically pleasing it is also used to assist in pulling the door closed. It is fixed by means of a threaded bolt which passes through the door and screws into the back of the door knob.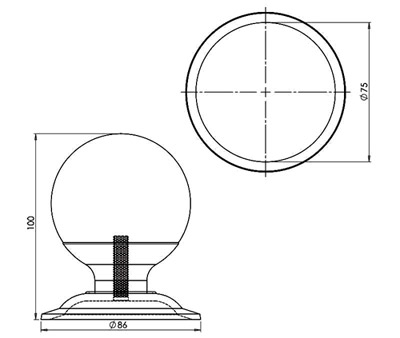 More Information
Price Unit
each
Model
JV830PC
SKU
I432335
Dimensions
Rose Diameter 86mm
Knob Diameter 75mm
Overall Projection 100mm
Approximate dimensions subject to change by the manufacturer, please contact us if this information is critical.
Manufacturer
Jedo