Euro Profile Cylinder Security
Do your external doors use Euro Profile lock cylinders? Protect your home from attack by upgrading to the Kite Marked TS007 3 star standard.
You can do this by fitting a 1 star cylinder and a 2 star handle = 3 star security. Click here to find 1 Star cylinders on our site

Alternatively there are now 3 star cylinders available making this an even easier job to achieve the standard. Click here to find 3 Star cylinders on our site

The latest TS007 Kite marked standard was created in response to growing concerns for domestic homes under threat from 5 types of attack: Drilling, Snapping, Plug Extraction, Picking and Bumping. All these forms of attack have readily available information on the Internet. Follow the procedure below to enhance your home security, you will also impress your insurance company when it's time to renew your policy, be sure to let them know!
1) Check your existing cylinders to see it meet the TS007 Kite Marked standard. The standard is aimed at the retrofit UPVC and timber door market where a basic Euro Profile cylinder is currently fitted. Any existing star rating should be stamped on the face or body.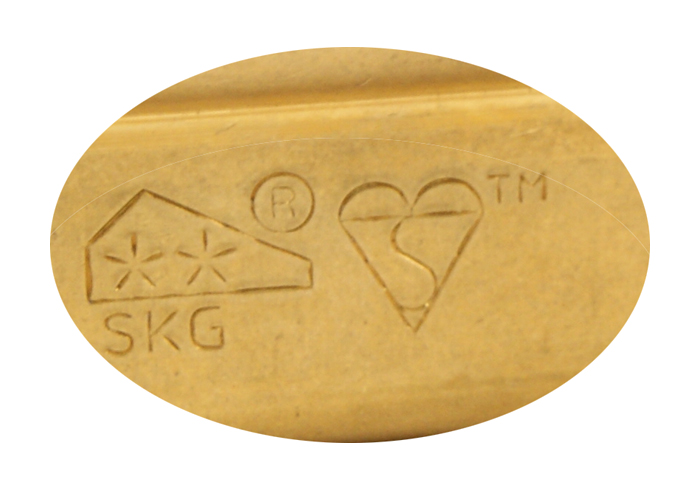 2) If you find you currently have 1 star Kite Marked cylinders and your handles are the standard type with no cylinder protection, consider fitting security (PAS 24 accredited) handles to protect the cylinder which look like the handle below. Note the protective cover over the cylinder which can be seen on the external lever of security handle sets: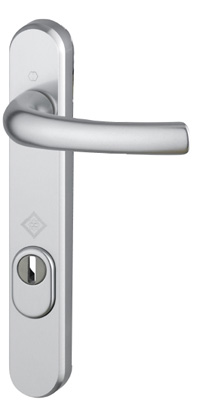 Alternatively consider simply upgrading the cylinder to the 3 star kite marked standard retaining your standard handles: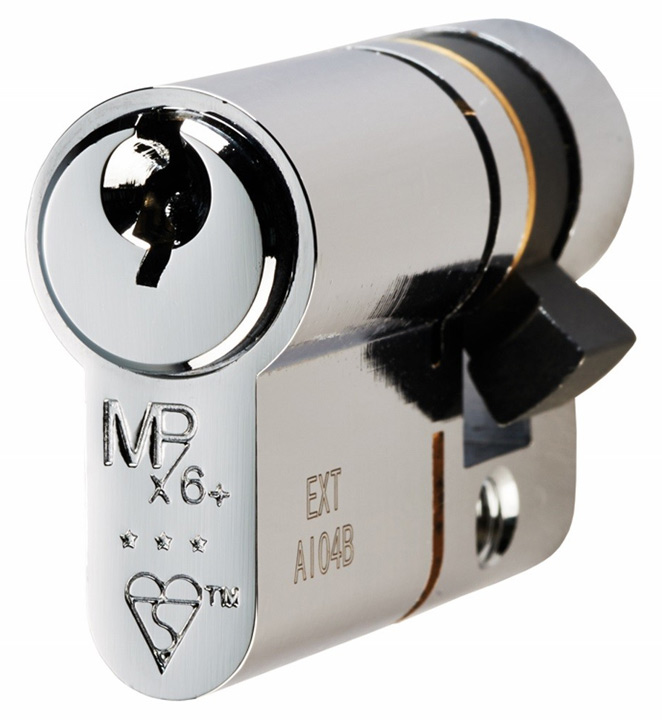 3) Before upgrading you will need to carefully measure your existing cylinders to obtain the correct size. This may involve removing the cylinder from the door to measure it (this is quite easy, see 4 below).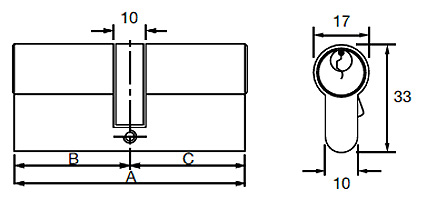 It is important to note that new 3 star cylinders have a special locking cam feature that is triggered if the cylinder is snapped. Due to this feature, the double cylinders achieves it's maximum security from attack on the external side only, so any offsets (where one side of the cylinder is longer than the other) will need to be measured external side first.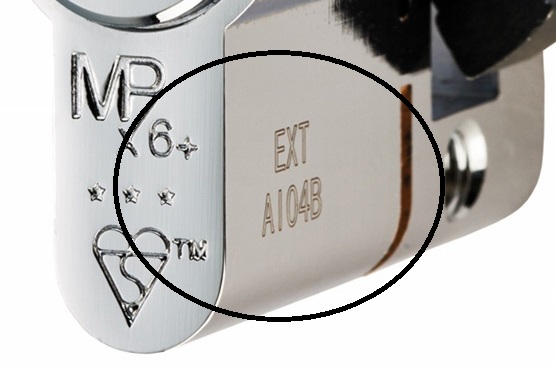 4) Whether for measuring purposes or cylinder swapping, removing and replacing the cylinders is a relatively easy job in most cases. See our online instructions or video below. Loosening off the door handle screws before starting to facilitate the process.



5) At the time of ordering, why not consider getting all the cylinders keyed alike for a small extra charge to reduce the number of keys required around your house. Also consider how many extra keys you might require and order them at the same time.