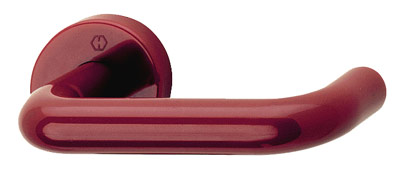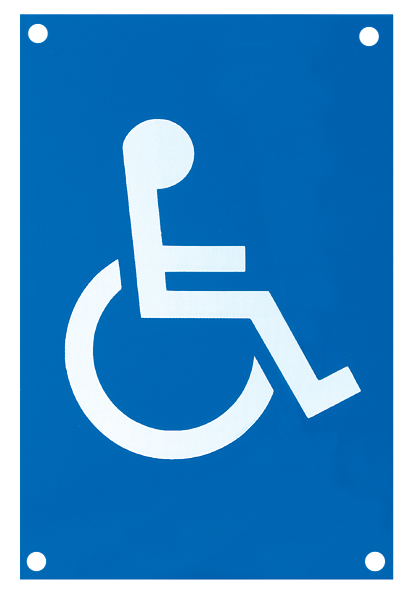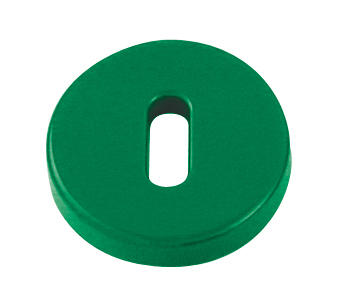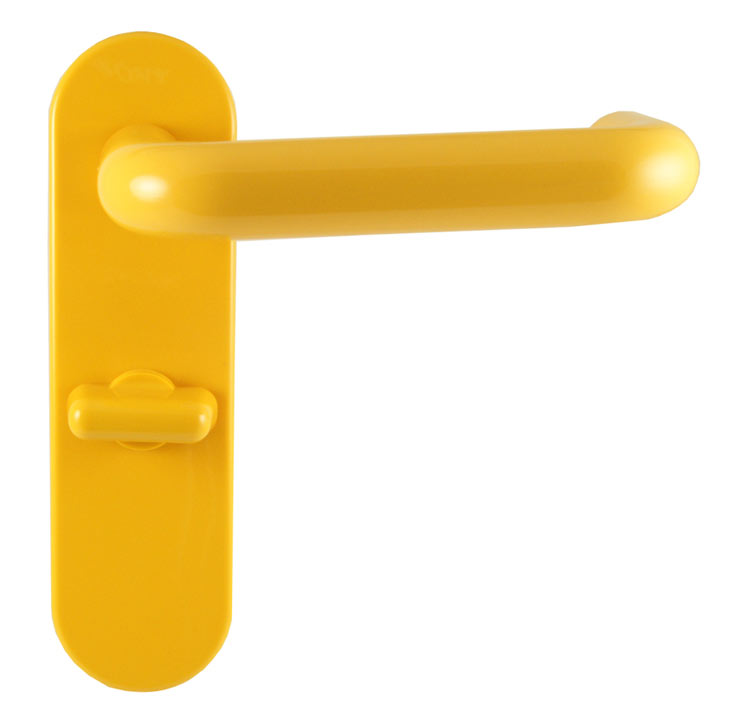 Click here to view our range of Coloured Nylon Door Furniture
Coloured Nylon first appeared in the late 1950's where it was extremely fashionable at that time. The two main colours available were blue and red, but due to the fact that these colours would fade over time and that the material was brittle, nylon soon became very unpopular. Improvements in production saw nylon reappear in the late 1960's, early 1970's and today's production methods and techniques mean that these earlier problems no longer exist.

Nylon is generally seen on commercial properties including schools and hospitals and is renown for being maintenance free and robust. There is an extensive range of colours available today and the more adventurous interior designers may consider using it around the home! It can be used to produce many items of door furniture because of it's high temperature and impact resistance. Certain items such as hinges, door bolts, letter plates, door closers and flush bolts would not function properly if they were made from nylon. Such products are therefore made of metal and colour coded to match the nylon items making it possible to provide a complete colour matched range of designer door furniture and associated fittings.

Q. Are there different types of Nylon door furniture? 
A. Yes, there are different types and styles of Nylon door furniture available. The two main types are "solid nylon" and "steel core". As the name suggests, the solid nylon type are made of nylon throughout and the steel core type has an enclosed metal core running through the centre of the nylon for added strength and rigidity. All of the nylon handles that we stock have the steel core as standard as well as being "unsprung". This means that when choosing the latch or lock to use with these handles, you will need to pick a heavy duty type with extra spring strength to support the weight of the levers.

Q. Does Nylon door furniture need any maintenance? 
A. This type of furniture needs very little maintenance. The material is strong and durable and will not be corroded in normal use, however it's resistance to acids is poor.

Q. Can I choose the rest of my Ironmongery to match with the Nylon handles I have chosen? 
A. Other items of ironmongery can be supplied either nylon coated, solid nylon, or colour coded metal to match your handles. It would be impossible to make everything in nylon because of the strength and fire resistance requirements of certain items. All your hardware can however be colour matched to create the matching style required for your design.

Q. How should I care for my Nylon furniture? 
A. Nylon furniture can be kept looking good by cleaning with warm soapy water. Do not use solvents such as petrol, dry cleaning agents or acetates as these can damage the surface of the nylon.
---
DISCLAIMER Door Furniture Direct makes every effort to ensure that the information contained in our FAQs is correct and accurate. We can however accept no responsibility for any errors or omissions or their subsequent effects. Indeed if you find any please let us know, we appreciate any advice or comments to improve these pages.