Door Furniture Period Styles
Q. What is meant by 'Louis XIV' style door furniture?
A. Louis XIV is a decorative style of door furniture which was developed in France under the reign of Louis XIV (1643-1715). This decorative period was known as the 'first age of elegance' and moved from the Gothic style of the first half of the century to elaborate Baroque style that lasted for the latter part of the century.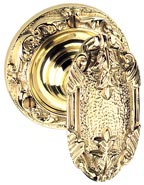 Q. What is meant by 'Queen Anne' style door furniture?
A. The reign of Queen Anne began in 1702 and ended in 1714 although the Queen Anne style lasted briefly into the rein of George I. Furniture designs featured chairs with cabriole legs and curved backs and door furniture was of a reeded style.

Q. What is meant by 'Early Georgian' style door furniture?
A. Early Georgian style door furniture was predominant under the reign of King George between 1715-1723. Having been born in Hanovarian Germany, he brought a Bavarian influence to the decorative lines of this period. It was under George that the Baroque style reached the height of its popularity. The 'Early Georgian' style was characterised by classic simplicity.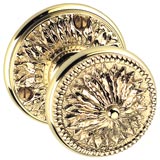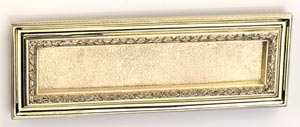 Q. What is meant by 'Louis XV' style door furniture?
A. The reign of Louis XV between 1723-1774 saw the previous Baroque style replaced by the much lighter Rococo style. This style was represented by delicate curves and elaborate ornamentation with the hardware made from finely chased, often gilded, metal work. The Rococo style disappeared completely after the French Revolution in 1789.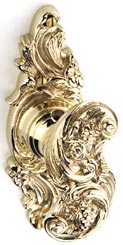 Q. What is meant by 'Georgian' style door furniture?
A. Georgian style door furniture was very fashionable in Great Britain from the early style of George I to the more Italian influenced style of George IV. This style, lasting from 1725-1760, was much lighter and more youthful than the Early Georgian range and the 'rope effect' we know as Georgian today was much more evident.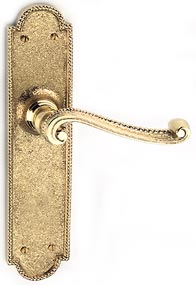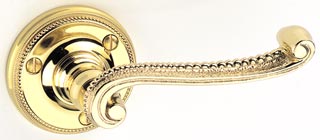 Q. What is meant by 'Adam' style door furniture?
A. Robert Adam was the son of an Edinburgh architect. He spent a number of years in Italy where he studied the remains of Ancient Roman architecture before settling in London. He served as a Royal architect as well as having his own large private practice. The Adam style (1770-1810) was a simple more delicate version of Neo-classicism and it is easy to see the Italian influence in his designs.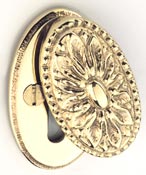 Q. What is meant by 'Regency' style door furniture?
A. Regency style door furniture was a continuation of the Neo-Classical style previously made fashionable by Robert Adam. This style period lasted from 1810-1835 and incorporated elements of Chinese, Rococo, Egyptian and Gothic styles. The style is characterised by long curving lines and beading.

Q. What is meant by 'Victorian Style' door furniture?
A. The Victorian era (1835-1901) revived many different styles from earlier periods. Homes were filled with many pieces of furniture and bric-a-brac and the newly acquired techniques of mass production allowed the reproductions of many different styles. These were replaced in the early 20th century by much simpler designs featuring the curved lines we associate with Victorian today.

Q. What is meant by 'Art Deco' door furniture?
A. Art Deco is a style that was popular in the 1920-1930's. It was an innovative design whose central characteristics were clean lines, sharp edges, and stylishness symmetry. Art Deco designs were produced in materials including chrome, enamel and highly polished stone with its streamlined forms conveying an image of elegance and sophistication. The style declined after 1935 but had a revival in the 1960's and 1970's.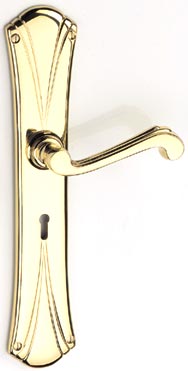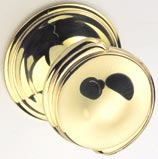 ---
DISCLAIMER Door Furniture Direct makes every effort to ensure that the information contained in our FAQs is correct and accurate. We can however accept no responsibility for any errors or omissions or their subsequent effects. Indeed if you find any please let us know, we appreciate any advice or comments to improve these pages.